In this lesson you will learn how to make a fizzy bath/water bomb using basic baking materials. As well as potential DIY gift ideas, these also work as great sensory fun for children of any age - getting different colours and smells involved! You will also learn basic casting skills, using plastic moulds to form the fizzy bombs shape.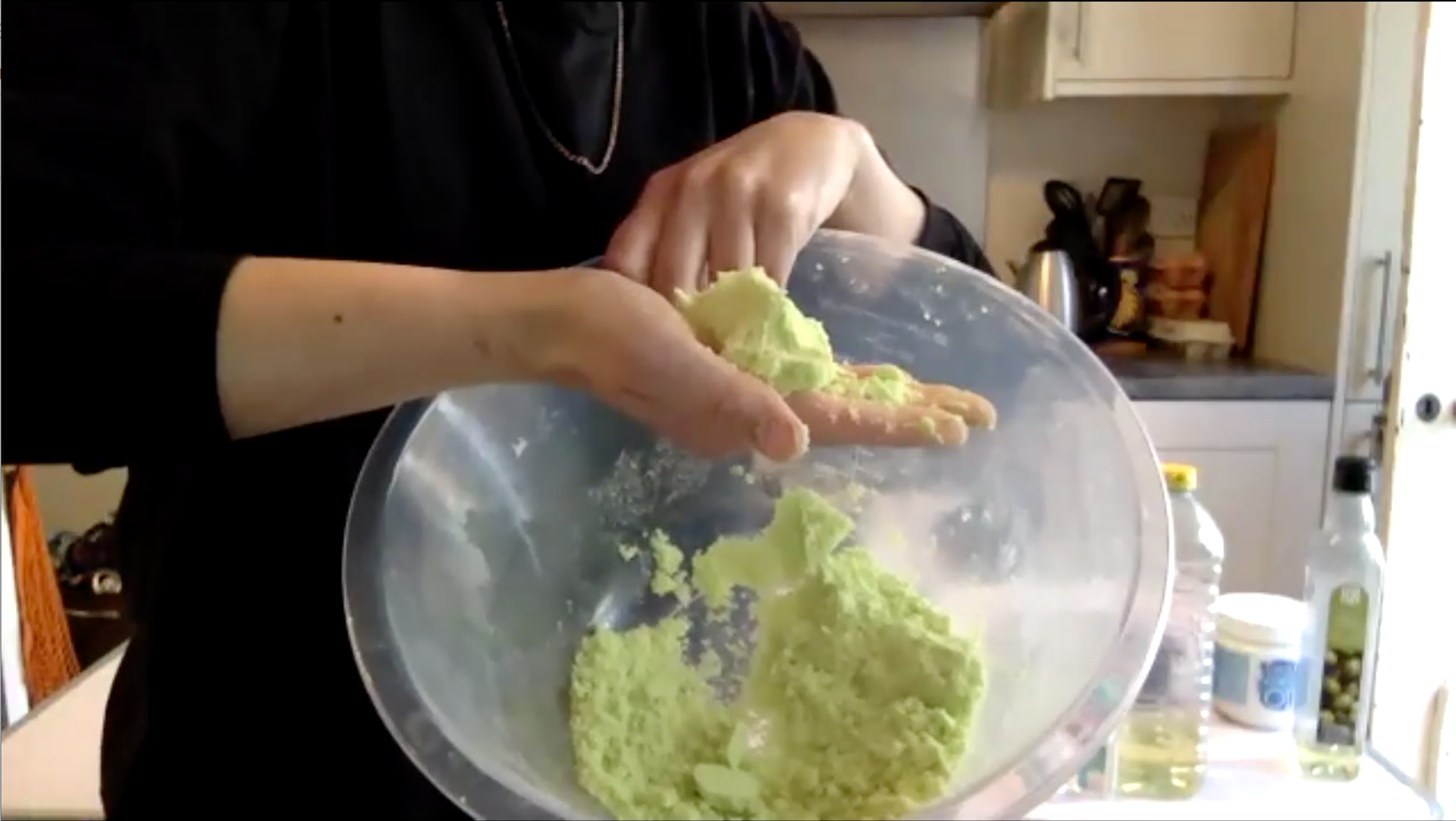 Materials:
bicarbonate soda, citric acid
or
cream of tar tar (citric acid is found in Andrews Original Salts), cornflour, oil (olive, sunflower, or coconut), water, food flavouring (such as vanilla, strawberry, almond, or even rosewater), petals
or
lemon and orange peels
or
glitter (optional)
Tools and equipment:
mixing bowl, smaller bowl to mix liquid ingredients, weighing scales
or
measuring spoons, whisk, pipette
or
teaspoons, plastic moulds: food packaging
or
silicone ice cube trays
My online lessons and resources are free to access. However, I ask for a 'pay what you can donation' at your own discretion, for participating and catching up online. This will allow me to continue devising lessons and creating accessible resources, for all kids and families to be able to use - and to keep my Art Club alive! The suggested donation for this lesson is £2-£4.